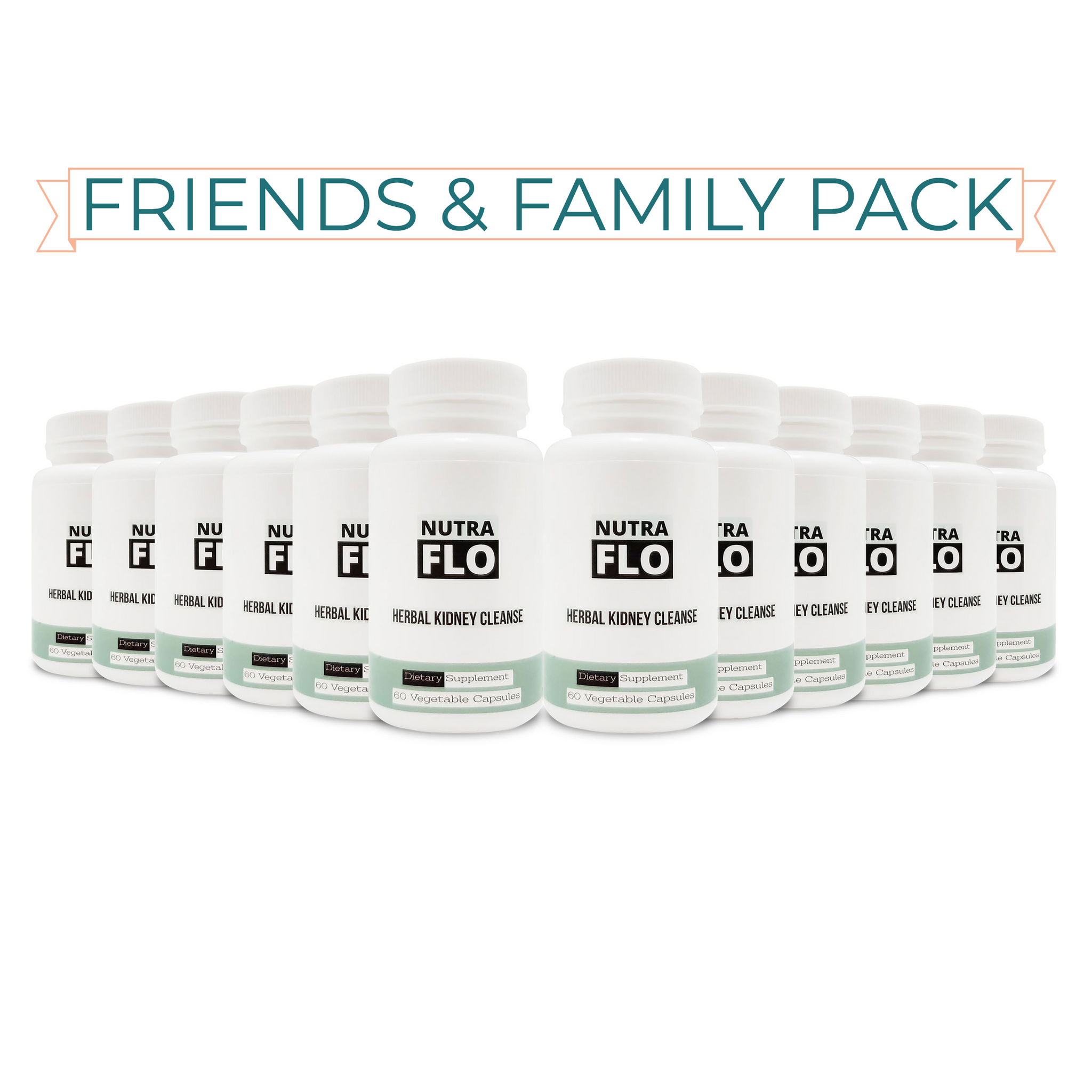 Key Benefits:
✔ Expel Stones Faster*
✔ Eliminate Pain In Hours*
✔ Dissolve all 4 Types of Kidney Stones*
✔ Protect Against Future Stones*
✔ Avoid Invasive Surgery*
✔ Reduce Inflammation*
✔ Increase Urine Production*
✔ Kidney Cleanse & Support*
✔ Zero Side Effects*
Key Features:
✔ Certified Non-GMO*
✔ Vegetarian Capsules*
✔ Doctor Formulated*
✔ Made In a FDA & GMP Certified Facility*

Designed to unblock, release and boost urinary flow, our proprietary blended formula has shown to cleanse the kidneys in a way that supports the pushing through and dissolving of crystallized hard deposits. All natural and proven gentle, our kidney cleansing formula naturally and gently stimulates the breaking down and flushing of kidney stones.

Commonly referred to as "chanca piedra," Phyllanthus Niruri is the main active ingredient of NutraFlo. Derived from a tropical plant which grows wild in coastal regions, this natural derivative is widely known as the "stonebreaker." This is because studies have found it may aid in the flushing of urinary tract stones (or "kidney stones") by invigorating the removal of magnesium and potassium from the body. Excess buildup of these minerals in the urine is what signals the crystallization of stones, so removing them from the body helps reduce the size of existing ones but also helps prevent the formation of new ones.
This plant-based ingredient is also found to promote repair of the urinary system, combat internal inflammation, promote gut health, ward off viral infections and act as a natural diuretic to gently flush the system of toxins. The gentle but thorough cleansing powers of Chanca Piedra plus 19 other ingredients give stones the boot and support urinary health.
Nutraflo is recommended to be taken 30+ days for best results. It is completely safe to use thereafter as part of your daily health regimen and to protect against from forming new stones.
Try risk free, 12 Bottles for $230 with a 90 Day Guarantee. If it doesn't work for you please return the bottle and we will promptly issue a full refund. No questions asked. We can successfully offer this honor-system refund policy because we know our product has helped thousands of people.